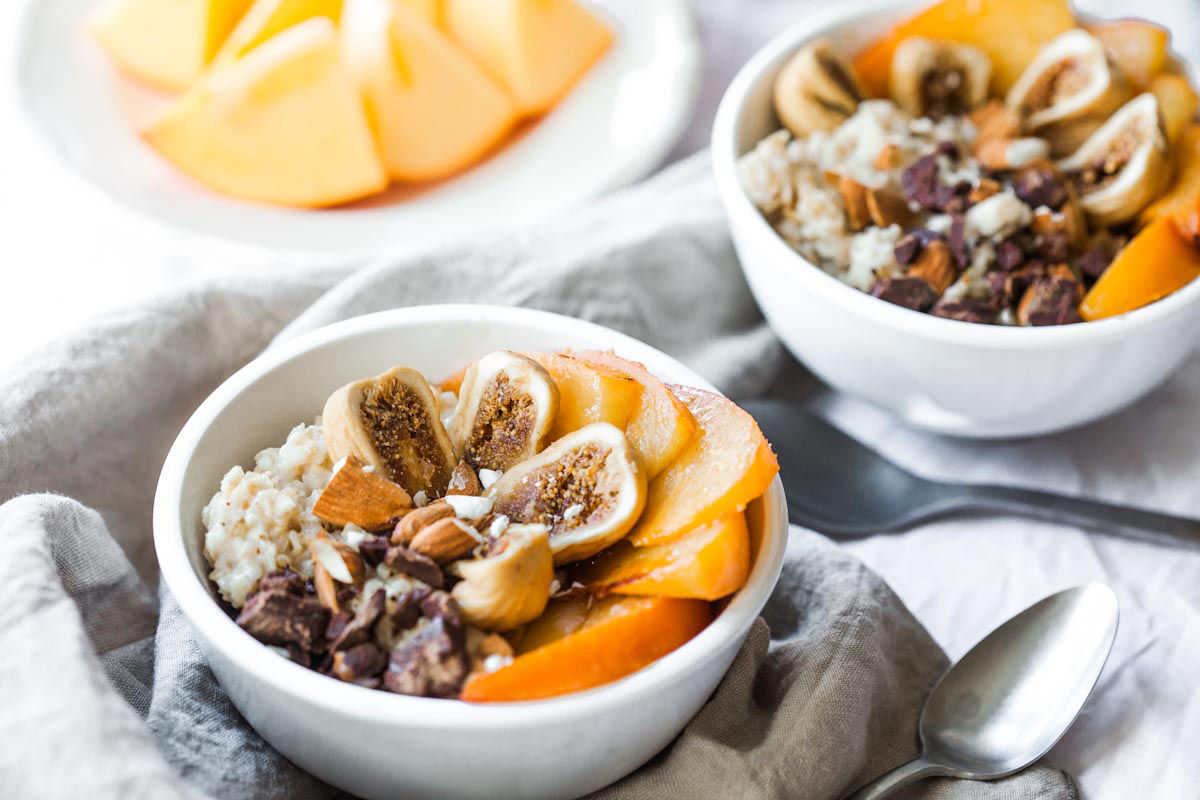 12 nov

PORRIDGE #01

Las gachas de avena (también llamadas porridge) es uno de mis desayunos favoritos. Las combinaciones son infinitas y la textura de los copos de avena calientes es perfecta para las mañanas frías de otoño. Y ya que estamos en otoño qué mejor que usar deliciosos alimentos de temporada como los higos secos y los kakis para empezar el día con energía. La mezcla de sabores es dulce y los colores resultantes van a juego con las hojas secas que se van cayendo de los árboles.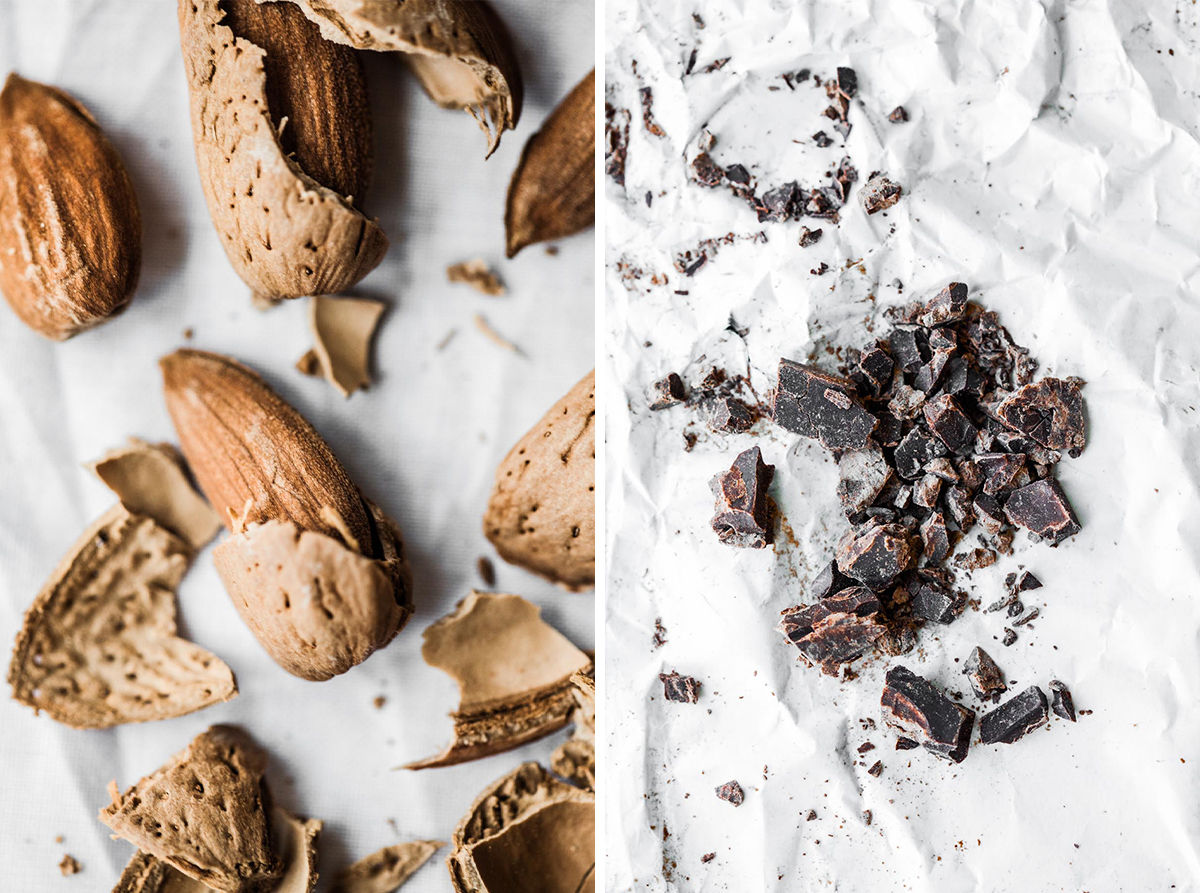 ---
INGREDIENTES (2 RACIONES)
---
1 vaso de agua
1 vaso de leche de almendras (u otra leche vegetal)
1 vaso de copos de avena integral
Medio kaki
4 higos secos
un puñado de almendras crudas
1 par de onzas de chocolate puro sin azúcar
1 cucharada de sirope de agave
1 rama de canela
1 cucharada de miel
---
Pela las almendras, corta los higos por la mitad, machaca el chocolate y reserva. En una cazuela pon a hervir el agua y la leche con una rama de canela y una cucharada pequeña de sirope de agave y cuando esté caliente añade los copos de avena. Remueve durante 5 minutos a fuego lento y retira. En una sartén vierte una cucharada de miel con un chorrito de agua a fuego lento, añade el kaki laminado y dóralo por ambas caras, la fruta debe quedar blanda y jugosa. Prepara un par de recipientes, echa las gachas de avena y decora con los toppings anteriores. Bon appetit!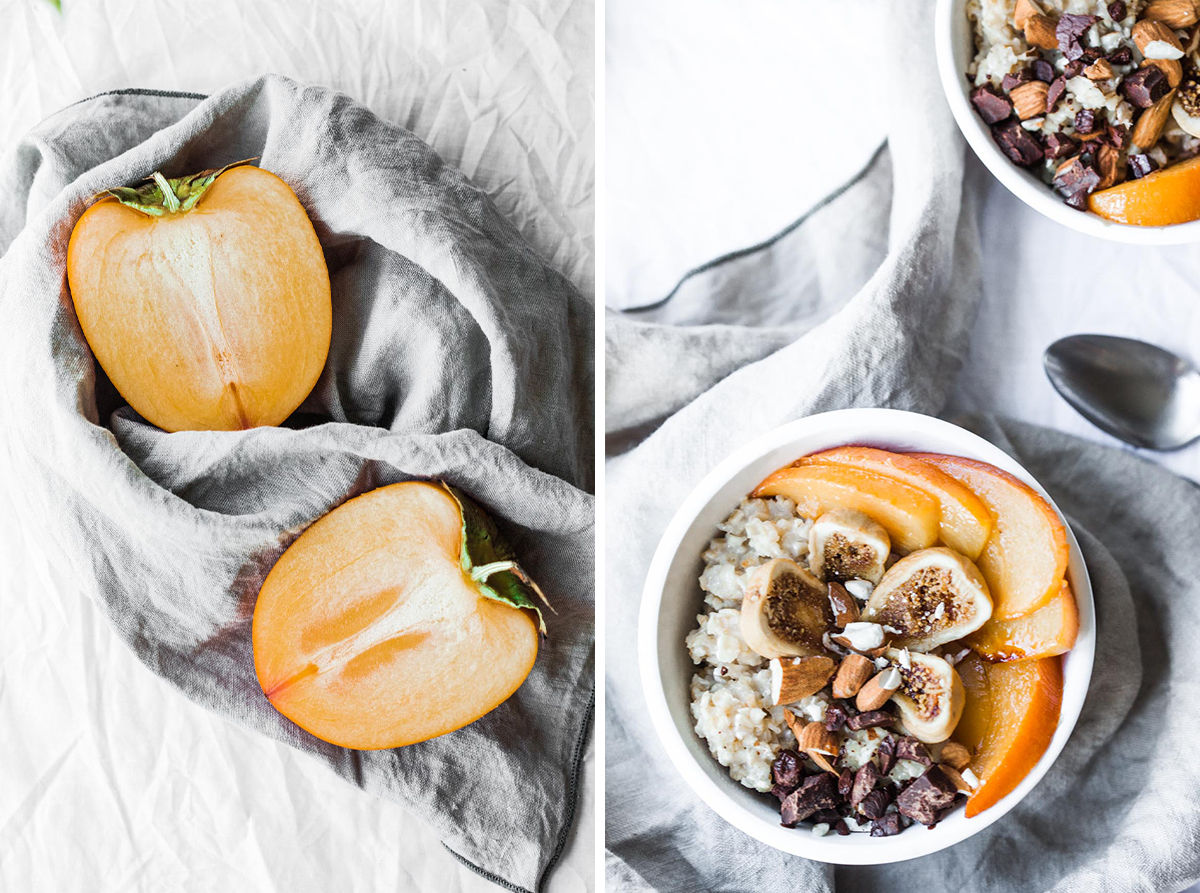 PORRIDGE #01
Porridge is one of my favorite breakfasts. The combinations are endless and texture of hot rolled oats are perfect for chilly autumn morning. And since we are in autumn it's a good idea use delicious seasonal foods such as dried figs and persimmons to start the day with energy. The mixture of flavors is sweet and the resulting colors will match the dry leaves that are falling from the trees.
---
INGREDIENTS (2 BOWLS)
---
1 cup water
1 cup almond milk (or other vegetable milk)
1 cup oat bran flakes
Middle kaki
4 dried figs
a handful of raw almonds
2 pure ounces unsweetened chocolate
1 tablespoon agave syrup
1 cinnamon stick
1 tablespoon honey
---
Peel the almonds, cut the figs in half, crushed chocolate and set aside. In a saucepan bring to a boil the water and milk with a cinnamon stick and a small spoonful of agave syrup and when hot add the oatmeal. Stir for 5 minutes over low heat and remove. In a pan pour a tablespoon of honey with a little water over low heat, add the kaki and cook laminated on both sides, the fruit should be soft and juicy. Prepare a couple of containers, check porridge and decorate with previous toppings. Bon appetit!